Mogwai continues to amaze. The new album is a little more mellow than Mr. Beast was, but it's still up there as one of the best records of the year. Their live show absolutely pummels you with sound and they've been consistently doing this since the beginning.
Unfortunately they had to cancel their current US tour after some health problems sent their drummer to the hospital after the ATP festival in New York on Saturday. Luckily, a few of us got to see them the night before at the Starlight Ballroom. The setlist wasn't what I expected, but they played for over 90 minutes straight through, and the closer "Batcat" was the icing on the cake.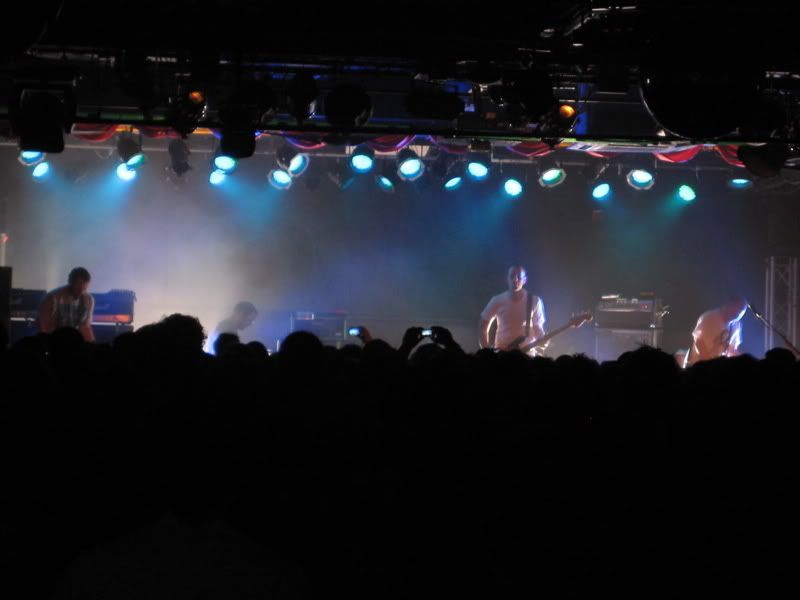 Here's the new album and a few others to grab. If you've never heard them you should change that.
Mostly
instrumental post rock from Scotland.
The Hawk Is Howling (2008)
Mr. Beast (2006)
Come On Die Young (1999)
My Father My King (2001)