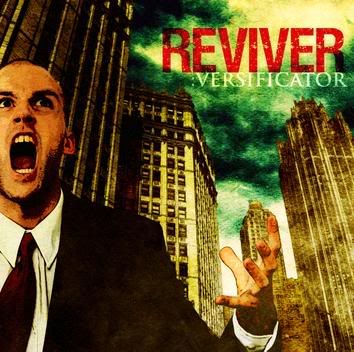 1. Antennas
2. Bukowski
3. West on 66
4. Fortunes
5. Everywhere Leads Nowhere
6. Winston Smith
7. The Giver
8. Hollywood
9. 2012
10. Anthem
The fellas from Reviver sent me a link to what I'm assuming is their debut full length and I'm happy they did because it's actually pretty good. High energy melodic hardcore, but not the shitty kind... It really is catchy and fun to listen to. Sometimes the vocals are a little rough and there's a track or two I could do without (Bukowski), but overall it's a solid release in a genre that is flooded with bands that are doing it all wrong. I'd be interested to see these dudes live as well. My only complaint... the cover art.
They're going on a pretty extensive tour in March so go and check them out if you have the chance.
listen
myspace
buy it