When I was trying to organize this list I began to realize that after the first few the order doesn't really matter. If you want to hear anything please let me know. Most of these are uploaded anyway but there's no reason to post links that no one clicks. This link includes a song from each album listed.

And I'm going to do an order anyway... and count up.

1. Torche - Meanderthal


Hands down the best album that came out this year. Melodic and crushing at the same time and Kurt Ballou did a fantastic job recording it. They're also one of the best live bands playing right now... go and see them and you just might pass out. ;)

2. Mogwai - The Hawk Is Howling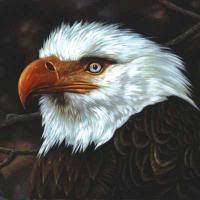 You would think a band that's been doing the post-rock thing for ten years + would get old... and bad. Shit, half the post-rock bands out there I can only stand for ten minutes. But Mogwai continue to forge ahead in a genre flooded with mediocrity. Their sixth studio release isn't their best, but it's certainly one of the best of the year.

3. Gridlink - Amber Gray


Jon Chang managed to put out an album that stacks up with Discordance Axis' "The Inalienable Dreamless". The riffs are better, the sound is better, and I think it actually might be faster. 11 songs in 12 minutes that most of you will hate. But listen to it anyway... it's only 12 minutes for christ's sake.

4. Able Baker Fox - Voices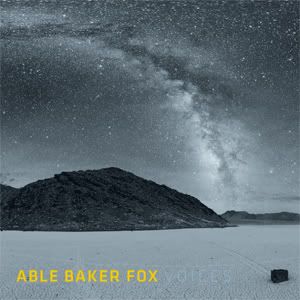 In 2002, The Casket Lottery and Small Brown Bike did a collaboration "split" ep that caught a lot of attention and was absolutely fantastic. Especially the cover of David Bowie and Queen's "Under Pressure". Well it only took six years but Voices takes the best of both bands and puts it into one album. If you liked either of these bands and haven't heard this you are missing out. I'm definitely looking forward to future releases (hopefully).

5. 5ive - Hesperus


For some reason I thought these two dudes had given up and then out of nowhere comes a new record. I don't know if anything will top their self-titled for me but this is a close second. The production is 1000x better and instead of the building, looping, thickening songs they had on the self-titled this one gets to the point a lot faster. A really nice progression.

6. U.S. Christmas - Eat The Low Dogs


Another band that has been tagged with the Neurosis/Isis comparison (and this time I don't get it). These dudes from the hills of North Carolina deliver some rocking psychedelic metal that isn't exactly uplifting. But it does flow very well and some of the delay-induced guitar riffs are enough to hypnotize you. I've also heard the live shows are a mess... in a good way.

7. These Arms Are Snakes - Tail Swallower And Dove


What makes less sense, the band name or the album name? I can't decide. But no matter how artsy we get, the fact is these dudes put out one hell of an album... again. Which I wasn't saying after the first listen but it grew on me quick. And I'm pretty sure the song "Cavity Carousel" could have been written by Madonna.

8. Made Out Of Babies - The Ruiner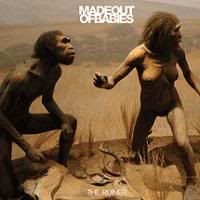 Not only is Julie Christmas really hot, but she has one of the creepiest/best voices ever. Couple that with awesome song writing and good production and you have this beast.

9. Misery Index - Traitors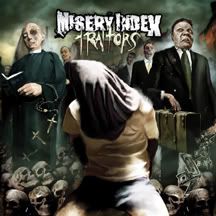 I used to hate on this band way to much. Probably because they ripped their name from one of the best albums ever. But after I listened to this album and saw them play my opinion has changed. They managed to put out one of the best death metal releases of the year and also put on one of the best shows i've seen.

10. Earth - The Bees Made Honey In The Lion's Skull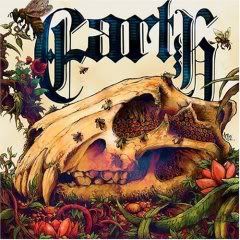 With their sixth studio release Earth moved away from the droning doom of their early days to a much more clean and composed, "western" sound. It's slow and actually quite relaxing to listen to. This is as accessible as this band gets... for now.

Lots of good music came out this year and other than those 10 I suggest checking out:

Disfear - Live The Storm (swedish d-beat awesomeness.)
Bongripper/Winters In Osaka - Meat Ditch (chicago noise/doom)
Russian Circles - Station (post-rock that's actually good)
Boris - Smile (these japs rock)
Melvins - Nude With Boots (not as good as 'a senile animal' but still rocking)
Git Some - Cosmic Rock (half of planes mistaken for stars)
Meshuggah - Obzen (this album is insane)
Gods and Queens - s/t (philly rock)
M83 - Saturdays = Youth (is it 1985?)
A Silver Mt. Zion - 13 Blues for Thirteen Moons (13th/1st song rules)

And here is a link for some more songs.

Again, if you want to hear anything let me know. Overall it was a pretty good year for music, and a pretty shitty year for everything else. In 2009 I'm looking forward to the new Mastodon, maybe a new Cave In record, about a million other releases, graf orlock and metallica shows in january, jackson hole, 30, and overall self destruction.