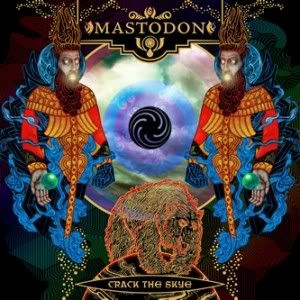 I'm not sure why everyone was so quick to hate on this album. It's fucking awesome and may be the best thing they have released... well, not really... but it's damn good. A little slower than the previous albums but the songwriting is still there and so are the riffs. Brent Hinds does the vocals for the majority of this album and he also wrote most of the music for it. If you don't like his clean vocals, then you probably won't like these songs that much. Scott Kelly from Neurosis also does vocals on the title track.
When I first heard the album title I thought they stole it from some shitty nu-metal band, but apparently "Skye" refers to Brann Dailors sister who committed suicide when she was 14. He wrote most of the lyrics for this.
1. "Oblivion" – 5:46
2. "Divinations" – 3:32
3. "Quintessence" – 5:28
4. "The Czar" – 10:55
i. "Usurper"
ii. "Escape"
iii. "Martyr"
iv. "Spiral"
5. "Ghost of Karelia" – 5:24
6. "Crack the Skye" – 5:54
7. "The Last Baron" – 13:03
listen
cd
vinyl