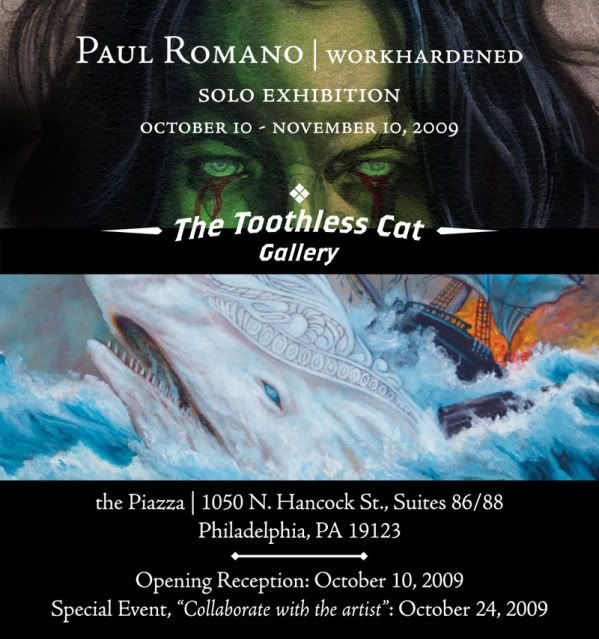 Some of the work that will be on display includes, Leviathan (Mastodon), Prey for Eyes (Red Chord), I, Monarch (Hate Eternal), Bone Palace Ballet (Chiodos) and a few others both familar and brand spanking new. A handful of limited edition screen prints will be available as well as another handful of toned cyanotypes signed by the artist.

Come out to the event on the 24th if you can, that should be pretty fun. The "collaboration" will be working with me ("the artist") on interactive word games (Madlibs) that I've written, designed real fancy and then screened into small posters (11x17, cheap $25 each). So come prepared to sling your best nouns, verbs, adjectives and adverbs. The artist may occasionally need help with spelling but he is generally pretty good.
pretty excited about this.